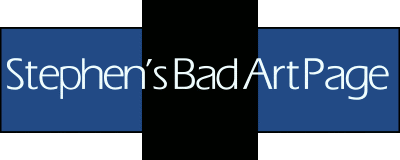 Welcome to Stephen's Bad Art Page!
Home of the Original Bad Art Experiment
Last updated 2007-01-27
The experiment: To see if I can learn how to draw.
In the summer of 2001, I decided that I wanted to finally learn how to draw. I've wanted to draw for years, but always considered myself a poor drawer. So, I picked up a piece of paper and a pencil to see if I could learn drawing like I did the guitar. Since then, I've been getting a little better with each drawing.
Latest Drawing: